Today I thought I would share with you a little bit of inspirational artists/photos. The first on the list is my little sister of course. As you can see above Lily surrounds herself with colorful and exotic colors, shapes, drawings, sketches, figures and fabrics. Stepping into her room is like stepping into her mind.

She has deep purple and red walls covered in everything from vintage records to personal paintings. her ceilings are also covered in about 40 different scarves, Her room is a little bit messy here (although you might not be able to tell).
Every time I come into town I hang out in the back of lily's room and paint or play with some clay. She literally has every medium you could think of, and all of the tools to create it. Metal, clay, glass, mixed media, jewelry, wire, fabric, its GREAT!
Lily is oh so talented and I cant wait to she what she will be creating next.
source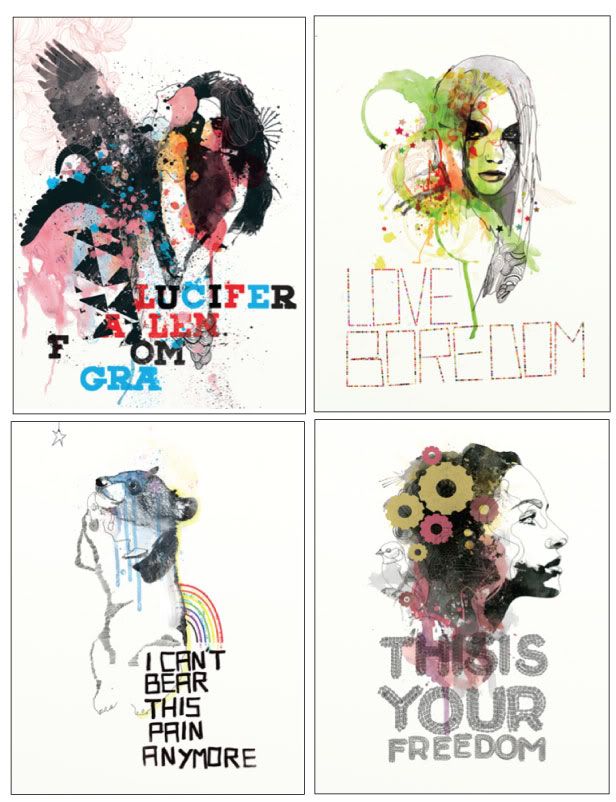 by artist Raphael
website
I also love artist and graphic designer
Kate Bingaman Burt
.
Kate has been extraordinarily busy with many projects ranging from hand lettering the brand new book
Handmade Nation
, also illustrations for ReadyMade Magazine.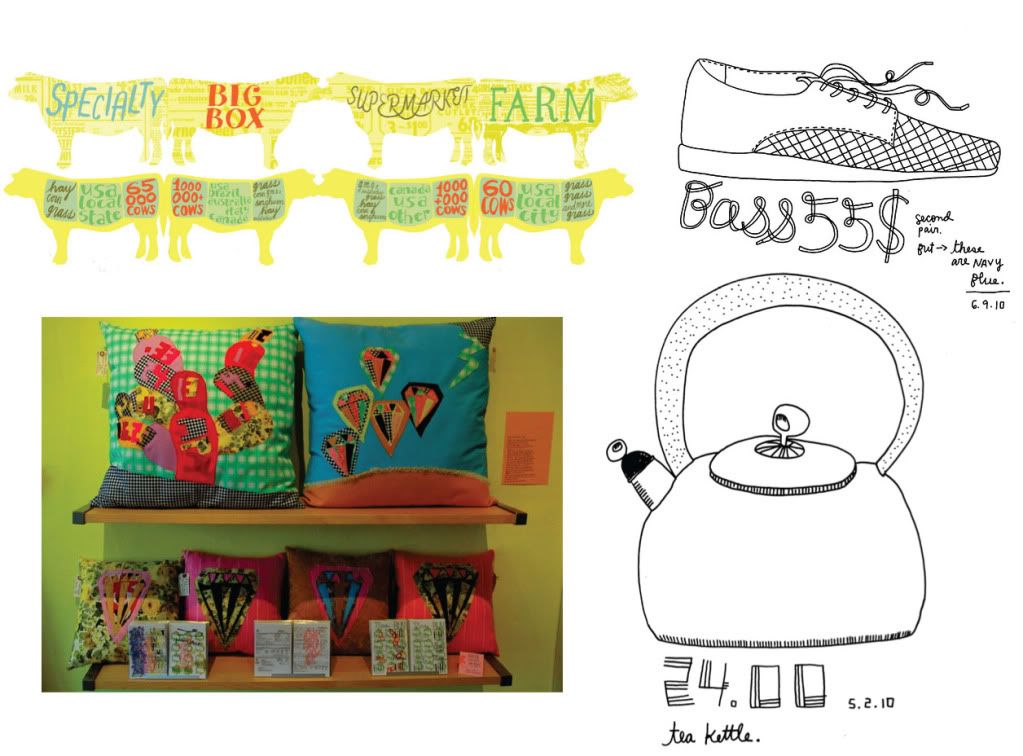 Here are a couple of websites I check a good b

it




to draw inspiration from.
Check them out! Just click on the images.
Be careful, if your like me, you could end up spending hours there!
(great for inspirational studio spaces, art,
design, logos, sculpture)
(Australian blog filled with hundreds of lovely categories)
(a community of buyers and sellers showcasing the best in art,
handmade, and vintage...sort of like ETSY)
Where do you draw your inspiration?
Do you have any secret sites you would like to share?