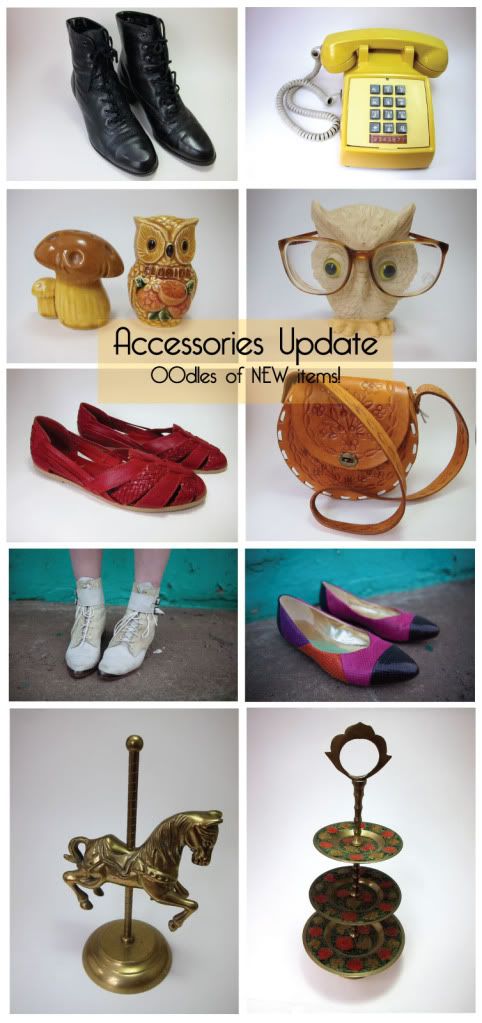 I am super excited for these updates. For two reasons I guess. These items were part of my personal collection. I tend to attach myself easily to any vintage shoes that fit, or brightly colored trinkets! The problem is I never actually wear/use them, I just like having them in my closet or sitting on my shelf.
My friends always say I have TOO much stuff... so I am selling it all! Well, not all of it, just letting go of some very pretty items. I hope each and every one of them finds a new happy home.
If you see an item you like just visit
my shop at
The
AppleSeed
and snatch it up!
Oh goodness... at this very moment I am watching the

show Hoarders.. is it a sign?
I thought I would share some pretty hilarious pics of my boyfriend Gavin, he was helping me try out my new modeling set up. Such a goof ball.
(also notice his shirt) a pretty sweet find from the thrift this week!
Have a Happy Monday!