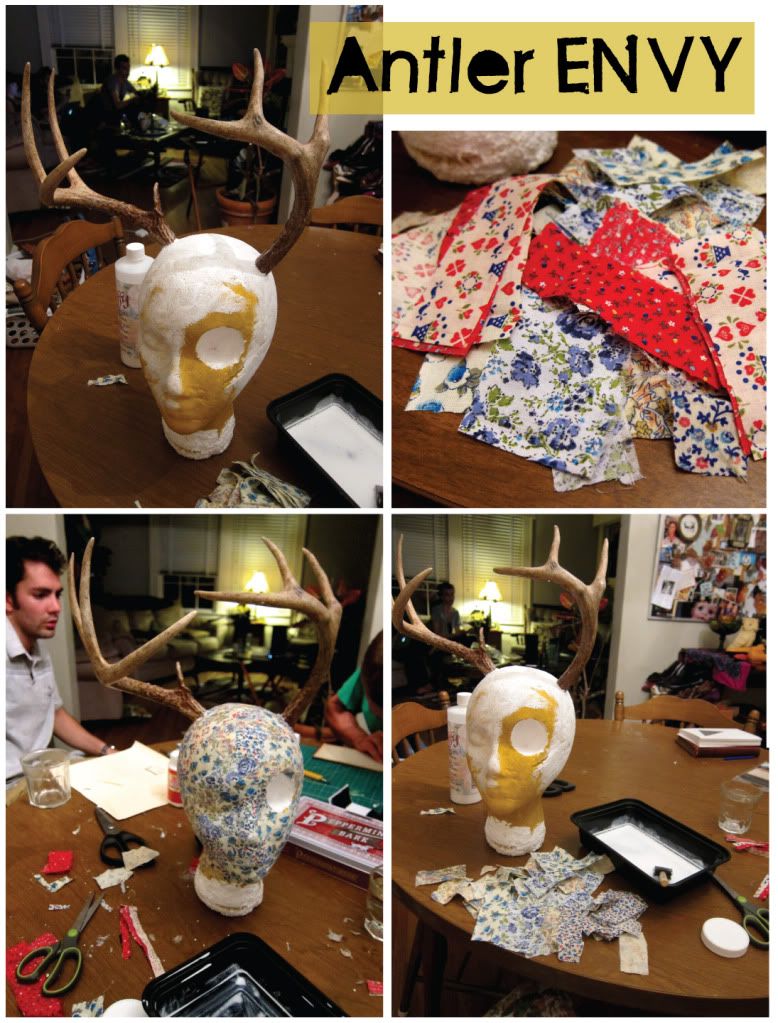 I thought I would share with you a few sneaks peaks of my work in progress. I am currently working on two sculpture projects. I cant decide yet if I want to sell them, or keep them for myself. I will bring them to my craft booth in August too see if anyone likes! The whole in its eye will have a huge black camera lens. Don't be frightened... I'm not finished yet, just sharing a little bit of process. Enjoy!
Here are a few of my favorite sculptures I recently
found on ETSY that involve antlers.
I love the quilted ones!
source
source
source