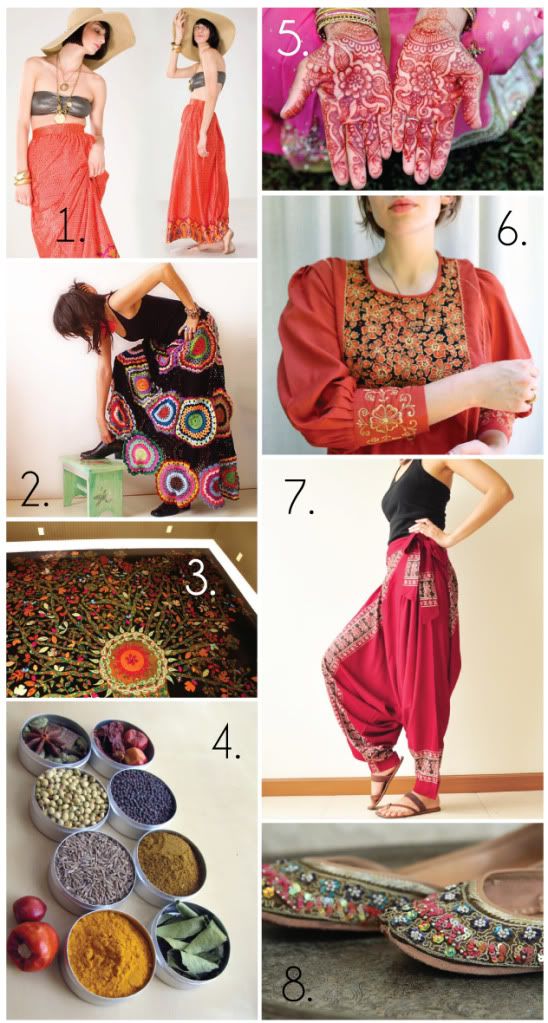 Happy Monday. Today I have been inspired to post a few vibrant Indian themed treasures and recipes.Indian food and style has always captured my attention, my little sister and I combined own a handful of super comfortable Indian wrap pants, as seen above. We also share a passion for Indian cuisine. Yesterday Gavin, Lily and I visited our favorite Indian restaurant in Birmingham,

Taj India.
Taj India offers a buffet style lunch so you can sample a handful of different dishes each day. I would have shared a few pictures of my meal, but we were sitting in a very dimly lit room, therefor all you would see is darkness. So instead I inclu

ded my favorite
dishes and a really great site for some recipes, over at
Sailu's Kitchen.