There is nothing better than eating veggies fresh picked form the garden. This weekend was a feast of fresh tomato sandwiches, cucumber salad, watermelons, and fava beans, all from mom's garden. I finally gave myself a break from the internet, and spent a wonderful weekend with family and friends.
OH and get this. While we were up at the mountain house Gavin and I went exploring down toward the waterfall and we came across a huge patch of Chanterelle mushrooms. We know this because my mom has a friend who is an outdoor expert. We picked an entire bunch, and are waiting to cook them tonight. I had never picked mushrooms from the wild, or ever eaten Chanterelles before. I am so excited.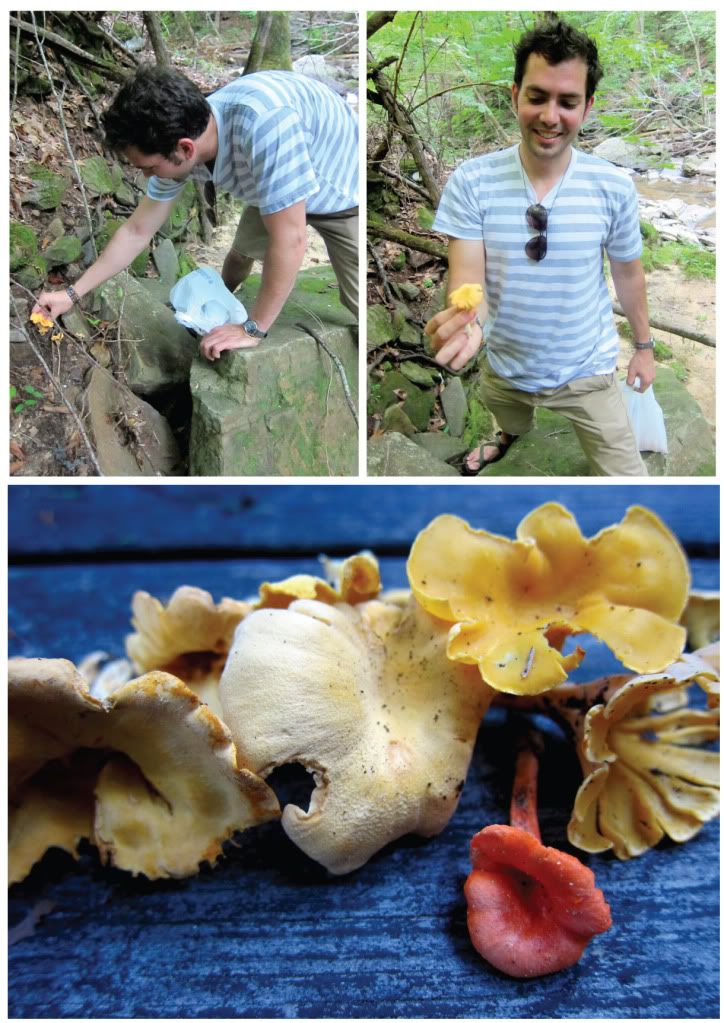 I am sure everyone has had a very eventful weekend. But its time to get on with the week. This week I'll be staying home to get my house cleaned out and ready to move in. I am having a MASSIVE garage sale and selling everything I possibly can in order to make some space.
I will also be posting tons of new dresses this week in the shop so stay tuned.
Also, does anyone have any recipes for Chanterelle mushrooms? I have never even eaten them at a restaurant.
Have a Happy Monday.