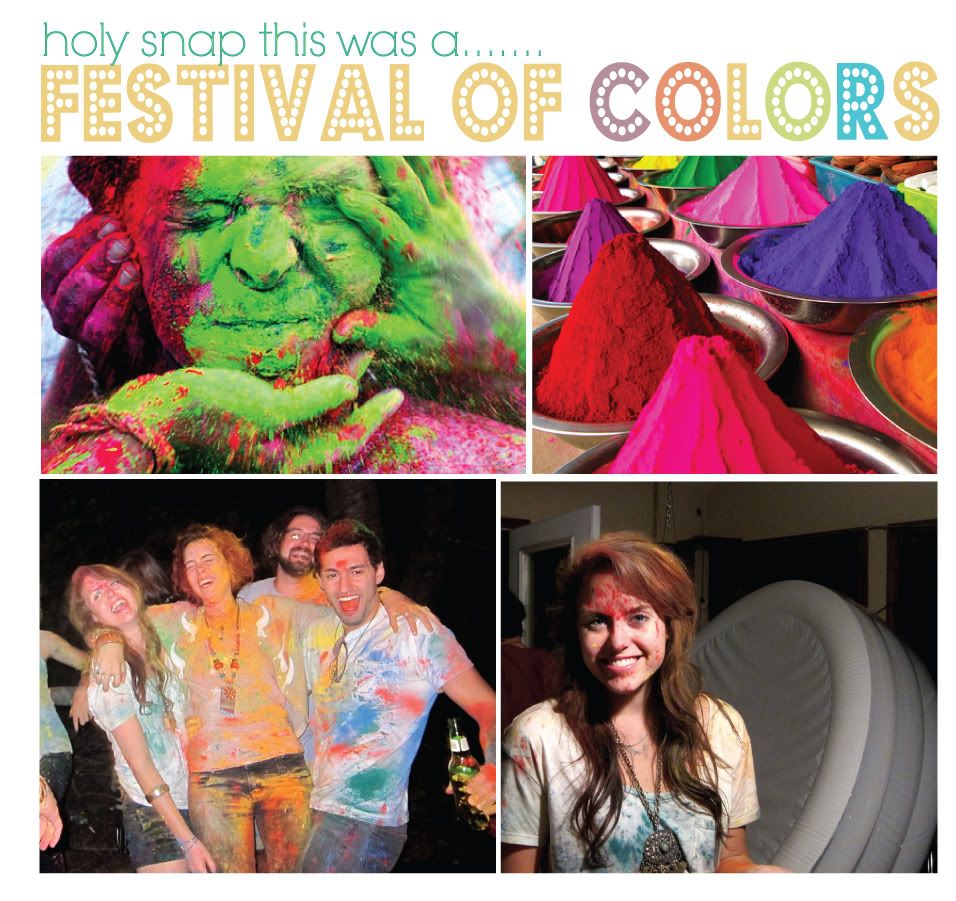 Gavin does nothing normal. So naturally for his birthday he wanted to celebrate in a very unique way. the main goal... to please and delight as many people as possible with incredibly delicious home cooked food, vibrant color powder extravaganza, and a simple in kind donation to none other than your everyday goat giving organization.

this sounds absurd. but is completely normal in Gav's book. A birthday is for celebration, but MR. Giving G took it a step further, he wanted to raise money for someone a bit less fortunate than himself. He asked for donations at his bday party to be put toward an organization (sorry i forget the name) which provided livestock (GOATS) to a family in need. Success? i dunno yet. i still owe him 20$ but a kick booty idea if you ask me.

the celebration was quite a splendid event. generous portions of squash casserole, chick pea salad, and banana raisin bread pudding with espresso chocolate sauce. YUM! and of course HOLI POWDER.